Spray sour buttermilk or neem oil for mite control. Spray about 4-6 liter of or mixture of 1 liter of neem oil in 150 liter of water which is 15 or more days old over the crop per acre. Besides this add 40 grams of asafoetida in water and boil it. Asafoetida should not be in powdered form.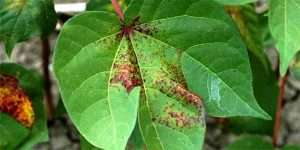 Asafoetida which is in the form of gum that should be used.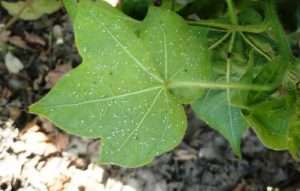 Spray it by mixing in 100 liter of water per acre.
For more information about Agriculture and Livestock, download Apni Kheti app – Android, iPhone