Precautions while treating the seeds.
• Seeds should be treated with first fungicide, then pesticides and then after that is should be treated with biological culture.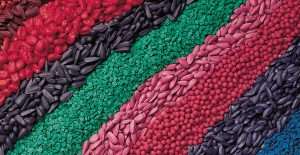 • The treated seeds should dry well in the shade.
• If the seeds are left after the seeding process, then it should not be fed to the animals.
• The empty containers or packets of medicines should be destroyed.
For more information about Agriculture and Livestock, download Apni Kheti app – Android, iPhone