Indian population is massive, which makes it a highly efficient nation, full of opportunities in almost all sectors. Still, agriculture as a profession has been very underrated, especially among youth. Youth being uninterested in farming and related occupations is one of the biggest agriculture problems in India.
The farming population is getting old, whereas, only 5% of the entire youth of the nation are working in this sector. This is a big reason to worry about the future of Indian agriculture, its traditional methods that may get obsolete if we don't encourage youth towards agriculture and farming.
Check Top Ways to Engage Youth in Agriculture: Suggested by Industry Experts
1. Dr. Sukhdeep Singh Hundal, Assistant Director Horticulture cum State Nodal Officer in Kitchen Gardening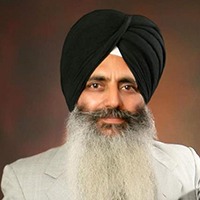 Today, Agriculture is thought to be a deal of loss, because the careless and negligent young generation finds it difficult to work with hands so, running away from the nation towards abroad. In these conditions, the warm blood, the youngsters need to collaborate and work together to form FPOs and give a new direction to farming. For this, youth should educate themselves and start doing farming on the major horticulture crops such as fruits, flowers, vegetables and mushroom from manufacturing the product till their marketing under National horticulture mission. BY doing this, they not only will make themselves feel proud of their native place but also will stay in touch with their traditional form of occupation.
2. Vipesh Garg, Horticulture Development Officer Mansa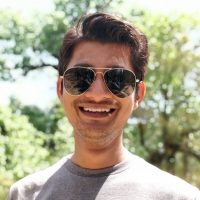 On one side where the young generation is losing interest in agriculture and going to foreign countries, on the odd occasion there are computer engineers from IIT and IIM who left their jobs from the foreign companies and has started building their carrier in the field of organic farming along with agribusiness. Agriculture has always been considered a way to live an ideal life. Agriculture has wide wings that young generation along with the traditional ways of farming can opt horticulture, natural farming, agro-tourism, FPOs and many as it can generate a huge income and resources. The young generation can bring a revolution by innovation in the agriculture field as they are connected to the latest technology through mobile phones and the internet.
3. Dr. Asim Kumar Biswal, Assistant Fodder Development Officer, Odisha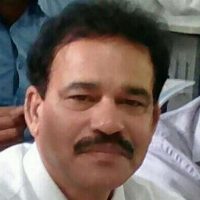 For attracting youth to agriculture, we have to think of their dress code first, to elevate their self-esteem. computerisation of their produce, gorgeous packaging and digital marketing will attract youth to take up agriculture as a highly esteemed profession. This, to my mind, is another way to engage youth.
4. Dr. Amandeep Keshav, Project Director, Atma, Deptt. Of Agri & Farmer's Welfare, Faridkot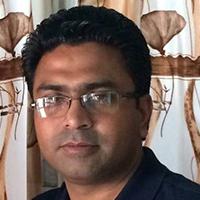 India is a country rich in human resources by virtue of its demographic dividend and also the second largest population in the world.
The need of the hour is not only to make farming a profitable venture but also to attract youth.
The possible solution to this problem can be skill development in the agricultural sector. There is a dire need to promote entrepreneurship development in Agriculture & Allied sector. To bring momentum to Skill India Campaign and to encourage more & more youth to participate in Agriculture and Allied sector, training programs should be organised where 10th and 10+2 passed participants or participants between the age group of 25 to 34 years can be guided regarding various allied occupations and agriculture extension to farmers which would result in bridging the gap between farmers and agriculture scientists.
5. Dr Parul Gupta, Assistant Professor (Community Science), Krishi Vigyan Kendra, S.A.S. Nagar.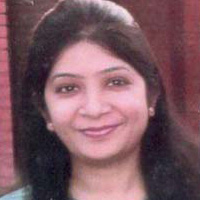 To engage youth in the agriculture one should give diploma/certificate courses for youth in areas of agriculture and allied fields, schemes and subsidies provided by local govt. and centre govt.
Use of apps and social media platform for marketing of produce, Adoption of Integrated farming system for better income generation, All these factors will push the youngsters towards agriculture.
6. Dr. Ramandeep Singh, Professor of Business Management, PAU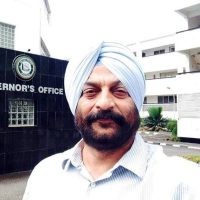 Youth represents a massive untapped potential to improve the agribusiness system (input-production-processing-marketing-consumers).
Understanding the Agri-Business System and exploring vast employment opportunities is key to engage youth to be competitive for earning a livelihood and creating employment opportunities for others.
Local smaller farmers are starting to compete against some of the organised players. That is decreasing the gap between local and national markets resulting in the local food market growth. This is how we can engage the youth.
7. Dr. Dilip Singh, Head of Department Horticulture, Mata Gujri College, Fatehgarh Sahib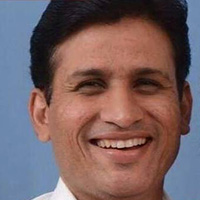 Quality agriculture education for the daughter/son of farmers will definitely engage rural youth in agriculture. Education is the key for making success in any business and agriculture being the business with the wide wings should be studied with keen interest, the youth will come to know about the new opportunities in the agriculture and even with their fresh thinking they can bring a huge innovative change in the agriculture sector. I hope the students should opt Agriculture for getting better knowledge.
Conclusion:
It is a matter of concern that people working in the agriculture sector are getting older and it is high time we should encourage youth towards agriculture, in order to grow the sector to its full potential. Yes, there is need for an overhaul of the entire Indian agriculture system, from education to skill development training, from successful delivery of government schemes to fear implementation of market price.
Young population seeks growth and security in their profession, if we make them experience the same, we can engage youth in modern agriculture. At Apni Kheti, we do the same. We help everyone working in the agriculture sector to get educated and improve their farming skills, Knowledge, and business. To get regular updates on market prices, industry trends, innovative agriculture methods, latest farming tools and equipment, download the Apni Kheti App now.
For more information about Agriculture and Livestock, download Apni Kheti app – Android, iPhone