The livestock sector plays a vital role in the socio-economic development of households in India's rural areas. Livestock rearing can positively impact equity, helping the nation increase employment, income and decrease the ratio of poverty in rural areas.
More than 70% of the rural households in India own livestock; most of them are small and landless. Due to low investment and maintenance cost at the initial stage, most poor households keep small-size animals such as goats, sheep, pigs, and hens for commercial purposes.
Why is there a need for an income raise?
Increasing globalization, shortage of water, natural calamities, frequent crop failure, and many other financial and administrative procedural hurdles often make farmers attempt suicide. Moreover, today's young generation is not much interested in farming due to having a negative perception towards this sector and lack of credit.
In order to tackle all these hurdles, eradicate poverty, ensure food security, enhance small farmers' livelihood, and increase the economic condition of the nation, it is important to double
the livestock farmers' income.
Let's check what livestock and animal husbandry experts say on this must-to-be-discussed topic.
1. Dr. Desh Deepak Goyal , Deputy Director (Retd.) Animal Husbandry Department, Punjab.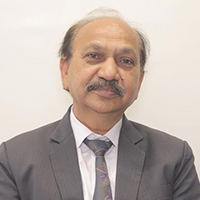 Due to stagnation in Agriculture and increased cost of inputs, farming is no more profitable now.
Livestock farming is the most suitable allied sector for marginal Farmers or landless labours. They can increase their income by rearing cattle/buffaloes for milk production or keeping goats for milk and meat, can adopt backyard poultry farming for eggs and meat or adopt piggery farming. Besides providing a regular monthly income, it will fulfil their nutritional needs also.
There is an annual growth of 5-6 %milk production in Punjab State. As per the livestock census, the 2019 pig population and goat population has increased 64 %and 6.3 % in the state. Livestock farmers are adopting dairy farming, piggery farming or goat farming on a commercial scale
2. Rahul Kasnia , Progressive Goat Farmer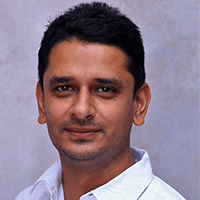 Yes, livestock can improve farmer's income. Livestock is an integral part of farming. Livestock is safeguarded against climatic conditions for farmers, which can destroy farmer's yield. Through livestock, a farmer can earn money around the year. These days apart from dairy, farmers are rearing goat, pig, backyard poultry etc., to make extra money.
3. Dr Jaswinder Kumar Garg , Vet. Officer Civil Veterinary Hospital, Panjgrain Kalan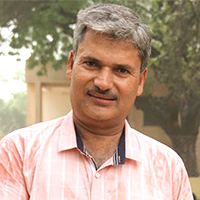 Now, it's time only for the livestock sector to increase farmer's income as we have already achieved peak production levels in agriculture. Our land is not going to increase; rather, land under crop is decreasing every passing day due to uncontrolled rise in the human population. So emphasis should be laid to enhance the quality animal population. This will definitely increase farmer's income as well as generate more jobs at the local and commercial level.
4. Dr Naresh Kochhar , Deputy Director, PVVI, Ludhiana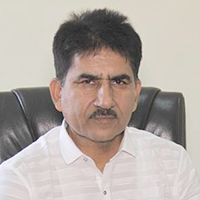 The livestock sector is playing an important role in increasing farmer income. But still, we can increase it further by the following measure:-
1. By encouraging backyard poultry of high yielding verities of laying as well as meat birds (Especially kadaknath for meat purpose is faching more price in the market)
2: By establishing organised goat and pig ferms for meat purpose but here we need meat processing plants in the state so that these should state so that these should be no problem in marketing of the raw material.
5. Dr Kewal Arora , Assistant Director (Retd.) Animal Husbandry Department, Punjab.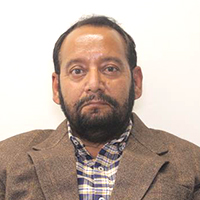 Yes, but this needs breed improvement, Good management and nutrition and marketing of milk and meat …. Value addition at the farmer level to make products and by-products from produce is needed for this. Technology adoption by farmers will help the farmers to achieve this goal.
Conclusion
The livestock sector is likely to emerge as a growth engine for the agricultural sector in the future and also considered as a highly potential trade industry for more significant export income. Thus, it is the right time to increase livestock farmers' income and push this sector toward growth.
We frequently discuss farming issues/solutions and share expert opinions on several topics spanning around agriculture and farmers. For more information on farming and agriculture, download the Apni Kheti app now!
For more information about Agriculture and Livestock, download Apni Kheti app – Android, iPhone