Nowadays farmers generally face problem after Artificial Insemination process, that their cattle has got inseminated or not, and many time veterinary doctor also refuse to check the pregnant cattle even after 2-3 months of their pregnancy. On social media there is a very popular home remedy, through which pregnancy of cattle can be easily be checked, but it is not confirmed whether this method works properly or not.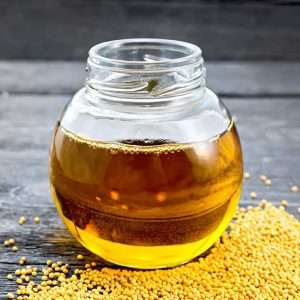 You can read home remedy given below:
According to this method when the animal has crossed over 40 days after the artificial insemination, then put the animal urine in an open container and pour 1 teaspoon mustard oil into it.
After this check carefully if the mustard oil is frozen like a cake in it, the animal has got inseminated, but if the drops of oil split, then the animal is has not got inseminated.
For more information about Agriculture and Livestock, download Apni Kheti app – Android, iPhone