India's history tells right about its agricultural efficiency, excellent climatic conditions, and natural-resource availability. India (that utilises extensive parts of its land for cultivation of wheat, rice, cotton) is also a leading producer of spices, pulses, and milk in the international market.
A few decades ago, the agriculture sector added 75% to India's GDP, which has reduced to 14% (the current). However, India was the second-largest producer ($ 367 billion) after China ($ 1,005 billion) among four more countries that held 42% of the global agricultural output – $ 4,771 billion, According to the World Factbook 2014 of the CIA. Source
In a nutshell, India is an influential agricultural powerhouse worldwide, having farmers and all related workers as its backbone. Like many other sectors, the agricultural landscape also faces decades-long problems and unexpected challenges that are crucial to rectify. Let's discuss some of the main issues farmers face in India and the best possible solutions.
Main Problems often faced by Indian Farmers
1. Insufficient Water Supply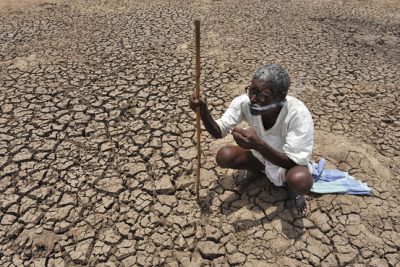 Water availability in India is more than sufficient to irrigate all cultivation areas; the problem is that we still have to find cheap and suitable solutions to utilise such enormous water supplies. Due to several reasons, farmers either don't receive the appropriate amount of water or don't get the supply on time; many farmers rely on rainwater for irrigation.
2. Less Use of Modern Farming Equipment
In most areas, to date, farmers follow primitive cultivation methods; traditionally-used plough and relevant native accessories continue to be farmers' preference. Despite no shortage of efficient equipment and machinery, there's very little use of modern equipment, majorly because most farmers don't have lands huge enough to use advanced instruments, heavy machinery.
3. Over Dependence on Traditional Crops
Indian farmers are growing rice and wheat for centuries now in several regions. The excessive production of the two grains, many times lead to the storage, sale problems and shortage of other farm products.
"India is heading toward a fourth record wheat harvest and near-record rice production for 2020-21" – the US Department of Agriculture. Source
Many farmers depending upon only these traditional crops indicates a lack of an effective, nation-wide agriculture plan.
4. Poor Storage Facilities
In rural areas, storage facilities are either insufficient or completely absent. In such a situation, farmers usually have no other option than selling their produce immediately once it's ready, at market prices that are often very low. They are far away from a legitimate income.
5. Transportation Problems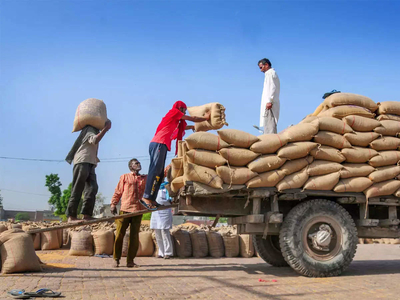 Lack of cheap, efficient means of transportation is a big problem widely seen in the Indian agriculture sector; small farmers still rely on bullock-carts for transporting their produce. Moreover, lakhs of villages are connected with highways and market centres with temporary (kutcha) roads that become muddy and useless in rains. Consequently, farmers cannot deliver their produce to the central market and helplessly sell it in the local market at low costs.
6. High Interest Rates
Thousands of farmers take their lives each year due to debt burden (having other indirect causes interlinked). Unreasonably-high interest rates should be declared illegal, and the government must take quick, strict, and appropriate action against greedy money lenders. Another problem is small and marginal farmers have to go through cumbersome procedures (that they are unaware of) to get institutional credit.
7. Government Schemes are yet to reach Small Farmers
In 2008, the government brought agricultural debt-waiver and debt-relief scheme in effect to benefit over 36 million farmers. The scheme also covered direct agricultural loan to stressed farmers. However, most of such welfare programs and subsidies announced by both the central and state governments are yet to reach poor farmers, while big/wealthy landlords are hugely benefited.
Possible Solutions to These Problems:
1. Multiple Crops
For better yield and profitable results, farmers are advised to cultivate multiple crops, including Apple, Pineapple, Papaya, Banana, Coconut, Ginger, Turmeric, and many others.
2. Modernisation in Agriculture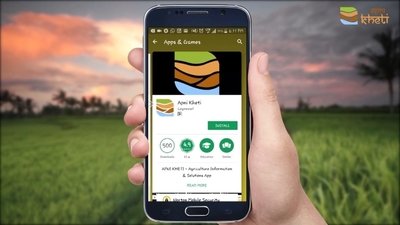 If we encourage youth for farming and related occupation, this sector will definitely boom. They already have basic institutional education and knowledge; they can learn and grow quickly. For instance, almost all of them have smartphones; by using a modern agriculture app, they can perform well in farms.
Besides, introducing modern technology and passing advanced equipment to small farmers will help boost efficiency, productivity, and quality.
3. Farmers' Education is Vital
Many farmers are unaware of crop rotation. Education is pretty much improved in urban areas, but the govt has overlooked the need for the same in rural areas, particularly in the overall agriculture sector. This is the reason why farmers remain unaware of several government-provided schemes and their benefits.
4. The Requirement for Crop Insurance
Crop insurance is essential but easy, quick settlement of claims is vital. There's a need for transparent index-based insurance that treats policyholders equally within a defined geographical area. Index-based insurance system has low operational and transnational costs and ensures quicker payouts.
5. Better Water Management
Water resources can be fully utilised through interstate coordination on water management; water can easily be delivered to the areas where it is most required. Connecting the rivers and constructing national waterways/channels will solve water supply problems and improve irrigation facility, helping farmers in case monsoon fails.
Conclusion
When the assured supply of water is delivered, ordinary seeds can be replaced with better varieties; similarly, instead of wheat and rice, more farmers can switch to other crops. Despite having a suitable climate for oilseed farming, we import cooking oil from abroad. Farmers can grow many of such crops.
Agriculture experts say solutions are there; we just need to adopt them. There are several such problems that farmers in India face in their daily life, and yes, we can fix them. As a farmer, if you are facing any issue related to seed selection, irrigation, water quantity, equipment or pesticide usage, and anything related to farming/cultivation, etc., feel free to visit Apni Kheti App, ask your questions, and get your queries resolved. Download the app now!
For more information about Agriculture and Livestock, download Apni Kheti app – Android, iPhone