Water is an essential element when it comes to growing crops. A lack of water can make the farming process come to a standstill, and this is pretty much the reality of farming throughout the world. The best way to meet water deficiency is through the natural approach of collecting water from rain, with the monsoon season being the best time for it.
Rainwater harvesting is a feasible and inexpensive technology that involves collecting water from impervious surfaces/roof structures, enabling water self-sufficiency. The water gets collected in gutters, channeled into downspouts and storage vessels. It helps you deal with a significant part of your water needs throughout the year. You just need to follow the best practices for collecting and storing water. Based on your needs, you may use a simple rain barrel or large cisterns to collect water.
Benefits of Collecting Rainwater
Rainwater is an absolutely free and clean water source
Enables complete control over the supply of your water (perfect for regions with water limitations)
Easily usable as a back-up source to emergencies, municipal water/wells, and main water source
System is highly compatible with an existing structure and easily built during the construction of a new home
Environment friendly and socially acceptable
Limits storm water runoff from businesses and homes
Helps solve water drainage problems
Inexpensive and easy to maintain technology
Helps conserve water and promote self-dependency
Being non-chlorinated, it is apt for gardens and landscape plants
Enhanced flexibility with modular nature allowing for expansion, reconfiguration, or relocation, if required
Make the Most of the Monsoon Season with the following:
1. Rainwater Barrels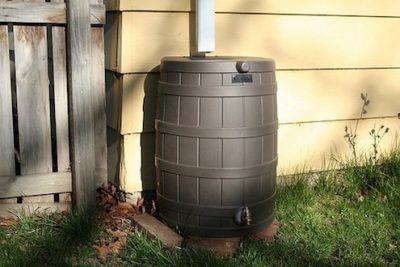 It is probably one of the most common and familiar methods for collecting water across the world. For collecting water, all you have to do is install a barrel at the downspout of a gutter. The actual barrel might be a commercial rain barrel or a recycled one.
Pros:
Trouble-free implementation with little knowledge
Easily adjustable since they require less space
Readily available at various websites/stores and in your community
Cons:
Overflowing issues, wasting collection opportunities
Limited general capacity of 50-100 gallons
2. Rain Chains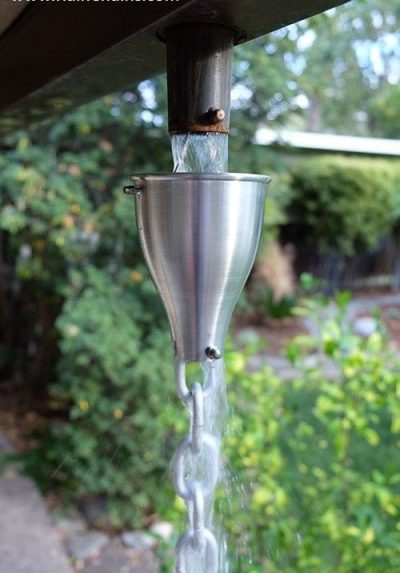 By installing rain chains, you can guide the water falling on the rooftop into the sump/recharge well. These chains are more of an alternative to conventional PVC closed gutter downspouts. Since they make an aesthetic addition to a garden or home, they are a pretty common sight. Although metallic chains are an ideal choice, there are other options available as well.
3. "Dry" System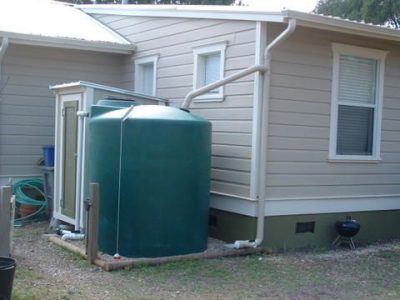 Involving a larger volume for storage, this practice is a variation of the traditional set-up of a rain barrel. Eventually, the pipe for water collection 'dries' post every rain event due to the fact that water is emptied into the tank's top directly.
Pros:
Large storage capacity
Easy maintenance due to a less complicated system
Ideal for climates where rainfall occurs with larger, infrequent events of storm
Inexpensive implementation
Cons:
A must for the storage tank to be located adjacent to your home
4. "Wet" System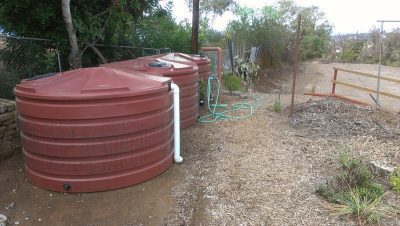 In this method, collection pipes are located underground to connect numerous downspouts from various gutters. The underground piping is filled by the rainwater, and the water comes to the top in the vertical pipes till the time it falls into the water tank. Also, it is essential that the underground collection piping and downspouts maintain water-tight connections, with the tank inlet's elevation required below the lowest home gutter.
Pros:
Great ability to collect the water from complete collection surface
No need to locate the tank close to your home
Capable of collecting water from downspouts and multiple gutters
Cons:
Expensive implementation because of underground piping
Enough difference needed between tank inlet and gutters
5. Catchment Ponds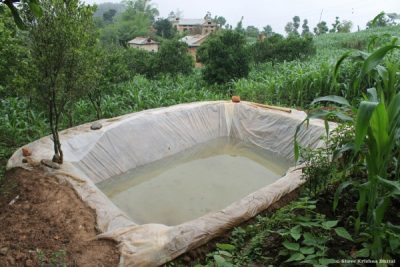 It is also one of the traditional rainwater collection methods that involve an artificial pond making for collecting rainwater, enhancing percolation, managing flooding, and recharging groundwater. Water is retained temporarily that finally goes into the ground. These ponds are highly popular in residential areas where concrete surfaces are available to impede the water percolation into the ground.
6. Recharge Wells
Unlike borewells, recharge wells are known for collecting water and channeling it into the ground, leading to a recharged shallow aquifer eventually. The recharge well is designed with the help of precast concrete rings, and it normally goes to 3-8 meters in depth. They collect water from rooftops, roads, paved surfaces, and push the same into the ground to lift the water table. They are well suitable for residential communities and individual homes.
7. Green Roof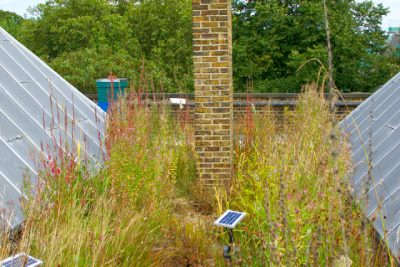 With this type of rainwater harvesting method, you do not need any middleman. There is no need to direct rainwater for tank storage and channel it into the ground; you can get a green roof installed on your home to let plants utilize the water right away.
A vital thing to keep in mind is laying down a roof protection lining, including a drainage system to manage the runoffs. Apart from this, with a green roof, you will be able to add home insulation and protect your roof against damage.
With every farmer trying to make the most of the monsoon season, it is imperative to figure out the best possible practice of rainwater harvesting for you and start preparing for the same. Yes, there may be a lot of speculations in your mind regarding the best practice to adopt or other framing concerns that may stop you from leveraging monsoon opportunities.
However, you need not worry as the expert team of Apni Kheti is there to support you. With our trained and experienced farming team members, you will be able to resolve your entire queries related to rainwater harvesting or any farming issue. Communicate with us by visiting the website or downloading the Apni Kheti App today itself!
For more information about Agriculture and Livestock, download Apni Kheti app – Android, iPhone