Companies are selling pesticides made up of Nimboli and now farmers can make their own pesticide sprays with Nimboli.
Neem's nimboli contains Azadirachtin content which forms the basis the insecticide sprays with nimboli.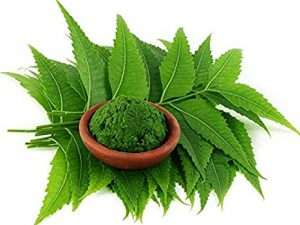 Harvesting is done when nimboli gets yellow in colour so as not to reduce the amount of azadirachtin.
1. Firstly, grind the seeds if nimboli into fine powder. (Seeds of Nimbolis are finely grind to make powder. )
2. in this powder, add equal or double amount of inactive element like wood fillings, rice husk or sand mud. ( In this, add equal or double amount of inactive element like wood fillings, rice husk or sand mud.)
3. In the morning, sprinkle the powder in such a manner that it sticks to the leaves or the stems of the crops. Insects infecting the crop will eat this and die
For more information about Agriculture and Livestock, download Apni Kheti app – Android, iPhone