These are the ways to prevent the outbreak of wet bubble disease in mushroom:
• The mushroom producer should know that the manure and casing soil is taken from the diseased free area.
• Before placing compost bags in the production room, clean the room before 24 hours by spraying of Formalin@2% and close the windows and doors.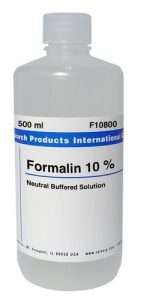 • Immediately after adding casing layer spraying of chlorothalonil or velnet or sporogon @0.1% should be done.
• At the time of mushroom production if still symptoms of wet bubbles are seen then immediately spray the Formalin@2% and then press the bags in the soil.
For more information about Agriculture and Livestock, download Apni Kheti app – Android, iPhone